"We All Love Art" w Schlachthaus.fresh&fine art / "We All Love Art" at Schlachthaus.fresh&fine art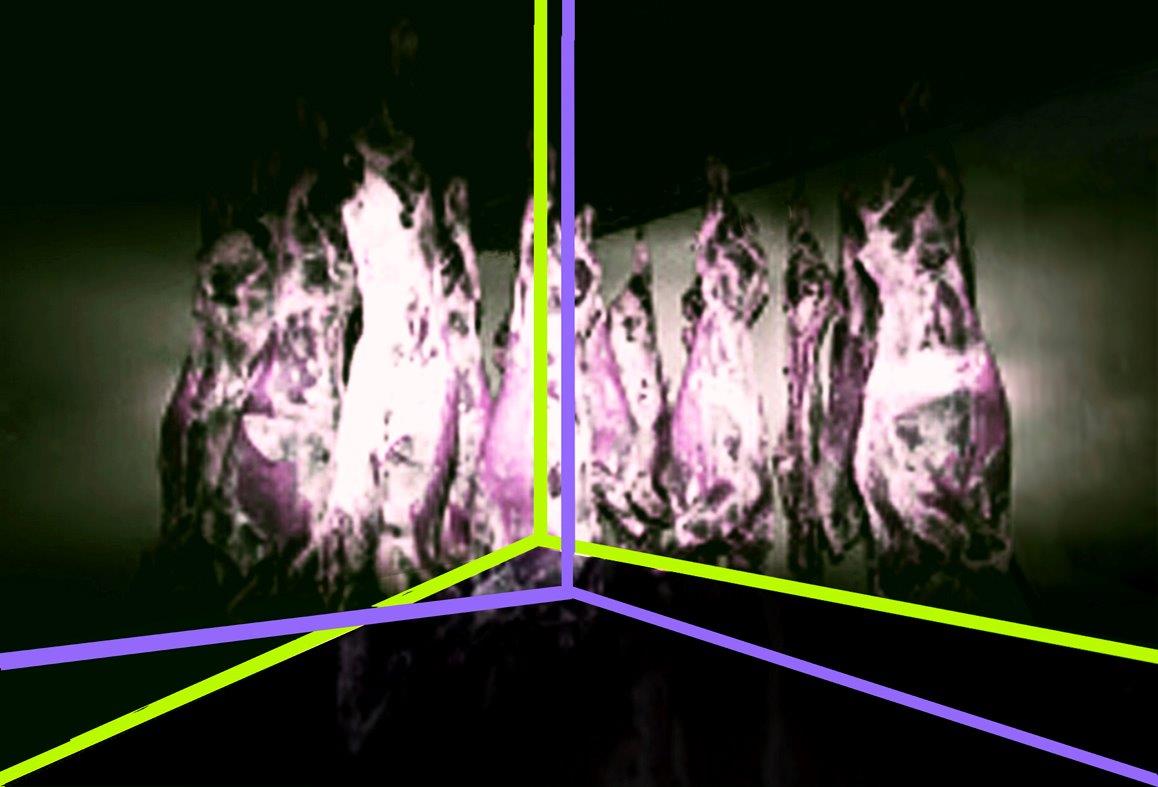 W 1981 roku Ryszard Waśko, zainspirowany ruchem robotniczym "Solidarność", zorganizował w Łodzi największą w historii krajów położonych za Żelazną Kurtyną niezależną wystawę sztuki współczesnej.
W Polsce wprowadzono stan wojenny. Artysta wyemigrował i przygotował Konstrukcję w procesie jeszcze sześć razy, w różnych miejscach na świecie, między innymi na pustyni Negew. Proces artystycznej kreacji pozostawał na czele tej serii wystaw, która weszła na stałe do kanonu historii sztuki. Opisując intencje Waśki, krytyk i artysta Robert C. Morgan napisał niedawno, że "pojmuje on sztukę jako warunek zaproszenia do kulturowej wymiany w międzynarodowym społeczeństwie. Praktyka ta poszerza perspektywy rozumienia sztuki i buduje świadomość w relacji z życiem".
Z takim dynamicznym podejściem Waśko stworzył wystawę We All Love Art. Sięga ona bezpośrednio do Konstrukcji w procesie. Ognia nowej myśli praktycznie nie da się zgasić, gdy obejmie on świat. We All Love Art inauguruje działalność nowej przestrzeni wystawienniczej Schlachthaus.fresh&fine art. Wystawa ta roztacza romantyczną wizję osiągnięcia ogólnoświatowego wzajemnego zrozumienia ludzkości. Daje świadomość solidarności, transformacyjnego poruszenia i roli sztuki.
Ryszard Waśko, mieszkający i pracujący w Berlinie od 2008 roku, poszukuje i zaprasza do współpracy wielu różnorodnych międzynarodowych artystów. Chce on ni mniej, ni więcej, tylko rozpalić na nowo twórczą iskrę nowej wrażliwości. W latach 1990-1992 Waśko pełnił funkcję dyrektora kreatywnego nowojorskiego MoMA PS1. Constanze Kleiner, dyrektorka Schlachthaus.fresh&fine art, w 2013 roku zorganizowała w Trafostacji Sztuki w Szczecinie największą jak dotąd retrospektywę Waśki. W kwietniu tego roku Waśko został wyróżniony nagrodą Francis Greenburger Award, którą wręczono mu w Nowym Jorku.
Berlin, 7 czerwca 2017
Constanze Kleiner i Stephan von Wiese
In 1981, encouraged and inspired by the Polish labor movement Solidarność, Ryszard Wasko organized in Lodz the largest independent exhibition of contemporary art ever to take place behind the Iron Curtain.
Martial law was imposed in Poland. The artist emigrated and developed his Construction in Process six times more: In a wide variety of locations around the world, including the Negev desert. The creative process of art was consistently at the forefront of this exhibition series that became part of art history. Describing Wasko's basic intention, the critic and artist Robert C. Morgan wrote recently that Wasko "understands art as a condition of the international community that invites cultural exchange. This practice widens the perspective on art and enlarges consciousness in relation to life."
With this dynamic approach Wasko creates We All Love Art. It reaches back directly to the ideas of Construction in Process.
The fire of a new thought is almost impossible to put out once it has been released into the world. We All Love Art inaugurates a new space for Schlachthaus.fresh&fine art. This show gives currency to a romantic vision of achieving a worldwide understanding of humankind. It gives awareness of solidarity, transformative movement, and art.
Ryszard Wasko, who lives and works in Berlin since 2008, seeks out and engages the most diverse range of international artists for collaborative work. His intention with We All Love Art is nothing less than to rekindle the creative spark of a new sensibility. Wasko was program director at MoMa's PS1 in New York from 1990 to 1992. Constanze Kleiner, director of Schlachthaus.fresh&fine art, organized the largest retrospective to date of Wasko's work in 2013 at TRAFO Center for Contemporary Art in Szczecin, Poland.
Ryszard Wasko was recently named winner of the Francis Greenburger Award, which was presented to him in New York in April 2017.
Berlin, June 7, 2017
Constanze Kleiner and Stephan von Wiese
Stopka
| | |
| --- | --- |
| Artystka / Artysta | Christian Achenbach, Joe Amrhein, Benjamin Bernt, Karol Bethke, Andreas Blank, Claus Brunsmann, Claudia Chaseling, Kerstin Dzewior, Kristian Dubbick, Jårg Geismar, Romuald Hazoumé, Thorsten Heinze, Bernd Jansen, Halina Jaworski, Joan Jonas, Miru Kim, Kirsten Klöckner, Maria Kossak, Jan Kuck, Konstantin Lange, Mark Lombardi , Sarah Lüdemann, David Malangi, Milovan Destil Marković, Robert C. Morgan, Trevor Lloyd Morgan, Viet Bang Pham, Grzegorz Pleszynski, Dodi Reifenberg, Stefan Rinck, Stephan Runge, Ward Shelley / Alex Schweder, Fred Tomasellii, Maciej Toporowicz, Dagmar Uhde, Nicholé Velasquez, Gabriela Volanti, Ryszard Wasko, Ricardo Peredo Wende |
| Wystawa | We All Love Art |
| Miejsce | Schlachthaus.fresh&fine art, Berlin |
| Czas trwania | 18.06-16.07.2017 |
| Kuratorka / Kurator | pomysł: Ryszard Waśko |
| Strona internetowa | schlachthaus-ffa.com |
| Indeks | Alex Schweder Andreas Blank Benjamin Bernt Bernd Jansen Christian Achenbach Claudia Chaseling Claus Brunsmann Dagmar Uhde David Malangi Dodi Reifenberg Fred Tomasellii Gabriela Volanti Grzegorz Pleszynski Halina Jaworski Jan Kuck Jårg Geismar Joan Jonas Joe Amrhein Karol Bethke Kerstin Dzewior Kirsten Klöckner Konstantin Lange Kristian Dubbick Maciej Toporowicz Maria Kossak Mark Lombardi Milovan Destil Marković Miru Kim Nicholé Velasquez Ricardo Peredo Wende Robert C. Morgan Romuald Hazoumé Ryszard Waśko Sarah Lüdemann Schlachthaus.fresh&fine art Stefan Rinck Stephan Runge Thorsten Heinze Trevor Lloyd Morgan Viet Bang Pham Ward Shelley |
Zobacz też