Adam Budak odwołany ze stanowiska głównego kuratora Narodowej Galerii w Pradze, środowisko artystyczne protestuje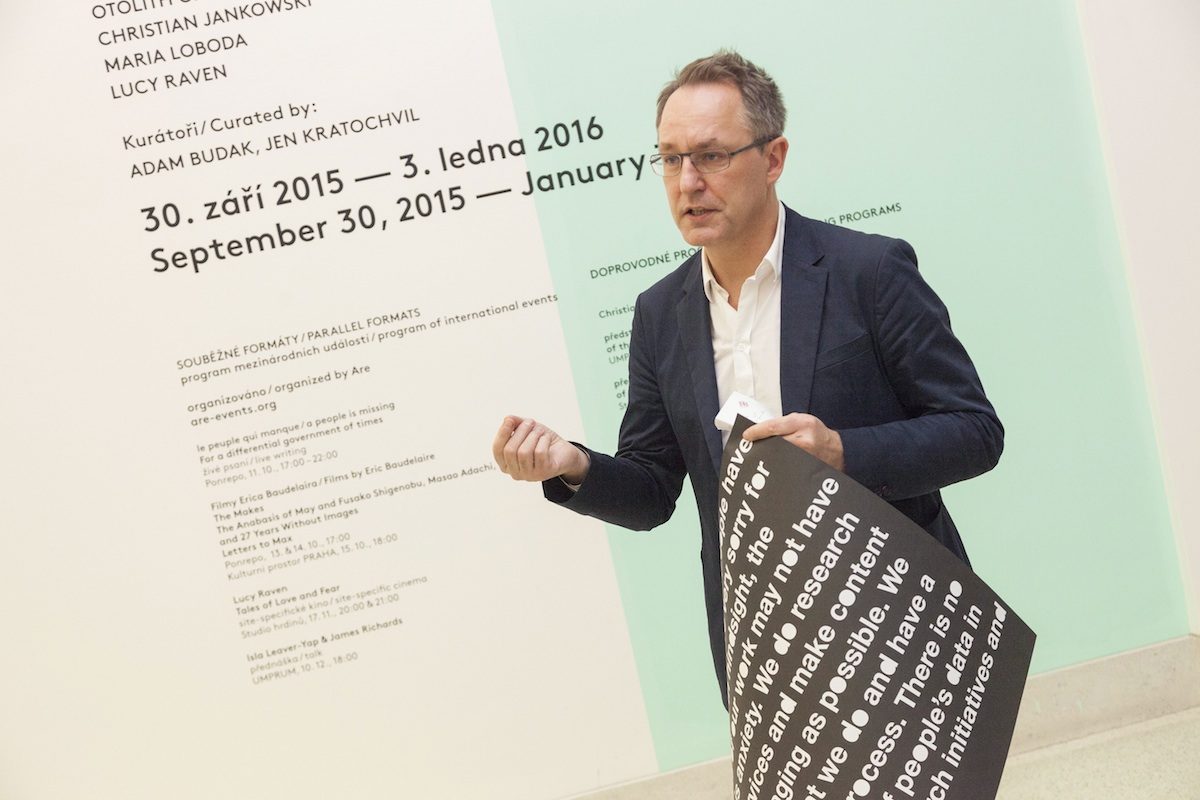 Adam Budak, fot. archiwum Narodowej Galerii w Pradze
Galeria Narodowa w Pradze od dawna ma status najbardziej problematycznej instytucji sztuki w Republice Czeskiej i nic nie wskazuje na to, żeby ta sytuacja miała się szybko zmienić. Po głośnym zwolnieniu Jiříego Fajta ze stanowiska dyrektora GN i towarzyszącym temu otwartym protestowi światowego środowiska artystycznego, czeskie ministerstwo kultury najwyraźniej zabiera się za czyszczenie instytucji z kadry zatrudnionej przez Fajta. Na pierwszy ogień poszedł Adam Budak, pracujący w Narodowej Galerii od 2014 roku na stanowisku kuratora głównego.
W głos w obronie Adama Budaka zabrało międzynarodowe środowisko artystyczne. Publiczny list do Ministra Kultury Lubomíra Zaoráleka oraz prezesa Rady Gwarancyjnej Narodowej Galerii Josefa Pleskota w tej sprawie został wczoraj opublikowany na stronie Artalk.cz:
Dear Minister,
Since 2014 Adam Budak, in his function of the Chief Curator of the National Gallery Prague, has made most important contributions within the international art world. He has put Prague and the National Gallery on the forefront of contemporary art activities. Without him several shows and projects by major international artists such as Ai Weiwei, Katharina Grosse or Maria Lassnig, just to name a few, would not have been possible. He also was very successful in promoting Czech art internationally.
Therefore, it comes by great surprise, and it is completely unacceptable that he has been dismissed from his function. Prague would loose a great advocate within the international art world!
Therefore, we would like to urge you, the Minister of Culture to revise this decision, especially since no obvious wrongdoing of Mr Budak is known.
Ai Weiwei, artist
Hildegund Amanshauser, Salzburg Summer Academy
Inke Arns, Director HMKV (Hartware MedienKunstVerein), Dortmund, Germany
Ami Barak, Independent curator, former president of IKT
Katrin Bucher, Kunsthaus Graz
Cosmin Costinas, Director Parasite Hongkong
Ekaterina Degot, Intendant Steirischer Herbst, Graz
Clémentine Deliss, Hochschule für bildende Künste, Hamburg
Pedro Cabrita Reis, artist
Zoran Erić, Chief curator, Museum of Modern Art, Belgrade
Charles Esch, Director Van Abbemuseum Eindhoven
Christine Frisinghelli, Curator, founder Camera Austria, Graz
Laurence Gateau, Director Frac de Pays de la Loire, Carquefou
Natasha Ginwala, Artistic Director Gwangju Biennale, and associate curator Gropius Bau, Berlin
Ulrike Groos, Director Kunstmuseum Stuttgart
Krist Gruijthuijsen, Director KW Berlin
Claudia Jolles, Kumstbulletin, Zurich
Ilya and Emilia Kabakow, Artists
Stefan Kalmár, Director ICA, London
Peter Kogler, Artist
Thomas Köhler, Director Berlinische Galerie
Joseph Kosuth, Artist
Karola Kraus, Director Mumok, Vienna
Richard Kriesche, Artist
Liz Larner, Artist
Antje Majewski, Artist, professor Muthesius Art Academy, Kiel
Chus Martinez, Head of Institut Kunst, FHNW Basel
Chantal Mouffe, Professor University of Westminster, London
Wolfgang Muchitsch, Director Universalmuseum Joanneum, Graz
Peter Pakesch, Chairman of the Maria Lassnig Foundation, Vienna, and Member of the Scientific Board of the National Gallery Prague
Carina Plath, Deputy Director, Sprengel Museum Hannover
Hemma Schmutz, Director Lentos, Linz
Bettina Steinbrügge, Director Kunstverein Hamburg
Christina Végh, Director Kestner Gesellschaft, Hannover
Hilke Wagner, Director Albertinum Dresden
Manfred Willmann, Artist, founder Camera Austria, Graz
Nina Zimmer, Director Kunstmuseum Bern / Zentrum Paul Klee
Heimo Zobernig, Artist, and professor at the Academy of Fine Arts, Vienna
Dirk Snauwart, Director WIELS, Bruxelles
Stopka
Zobacz też